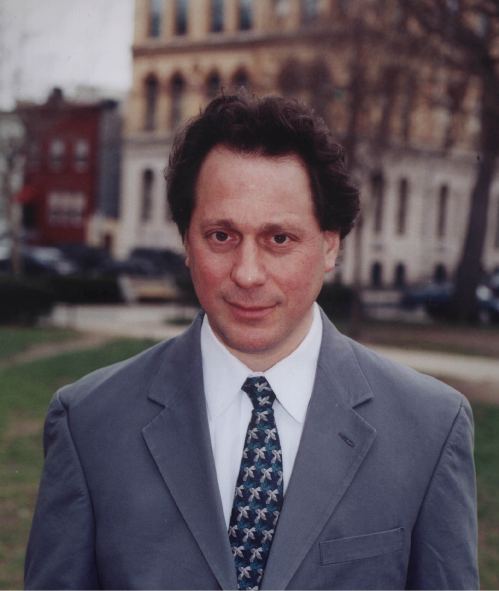 Daniel Tumpson
Council Candidate, Ward 1
Education and Work Experience:
BA in Biomathematics, U. Calif. Berkeley; MS, Ph.D. in Physics, Stevens Institute of Technology. Spent eleven years developing computer software for optimizing airline crew schedules and two years as a senior software developer of financial modeling and optimization software.
Hoboken Citizen Activist:
1981: Researched and led first referendum petition drive protesting vacancy decontrol (VD) amendments to rent control (RC) law. 1985-1987: Member and Vice-Chairman of Mayor Vezzetti's Waterfront Advisory Committee. Researched Port Authority (PA) proposal to develop city-owned waterfront property, finding it to be a highly tax-exempted giveaway of city property to developers. 1988: Founded Save Hoboken from Over-Development (SHOD), a group dedicated to preserving our community from destructive development and securing binding citizen input in government decisions. Led SHOD's two initiative drives and referendum protesting David Roberts's VD amendments to RC. Forced Council to repeal VD amendments. 1989: SHOD initiated ordinance to dedicate city waterfront property as public park put on the ballot. Ran for City Council on the SHOD ticket. 1990: Led referendum petition drive protesting PA waterfront development lease deal putting the lease agreement on the ballot. As a result, voters rejected the lease agreement twice, in 1990 and 1992. 1994: Led third referendum drive protesting new VD amendments pushed through by Russo Administration, stopping the amendments from going into effect, and forcing Council to repeal them. 1995: Worked with other activists to expose Stealth Highway, the segmented roadway connecting the George Washington and Bayonne Bridges which now threatens to inundate Hoboken with traffic. 1995-2000: worked to stop several development proposals before the zoning and planning boards which threatened to harm the public, including 916 Garden automated garage. Concluded that these boards were approving variances and development projects that harmed the public in violation of the zoning law. 2000: Led fourth VD amendments referendum protest petition drive, second during Russo Administration. Again, Council forced to repeal amendments rather than risk putting them on the ballot. 2001: Faced with crisis of over-development and betrayal of citizens by Mayor and Council, formed Hoboken Citizens Organization to run slate of candidates for Mayor and Council-at-Large. 2002: Ran as candidate of the Green Party for Hudson County Freeholder, Fifth District. 2002 -- 2003: as a member of the Outreach and Legal Committees, worked with Hudson County Alliance to challenge the 17 story Gateway I project at 101 Marshall in court. Presently is running as HCO candidate for First Ward Hoboken City Council seat and investigating possible zoning amendments for regulating potentially harmful cell phone antennas that are being erected on rooftops throughout Hoboken.